Profiles Tips for Sugar Babies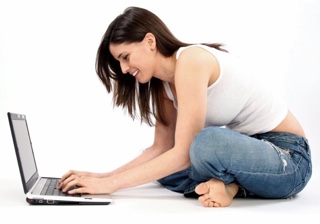 Want to be a sugar baby to someone in need?
First of all, you have to be sure of what you are about to do because it is not an easy thing to be there for someone, who wants you as per his convenience. No doubt a lot of people have misconceptions about this concept, but there are others that know that it is not necessary to involve sex in this relationship. Unless you are open to have sex with your sugar daddy, you can always give him all the emotional support that he needs.
The best way to be a sugar baby is to have your profiles on different sugar daddy websites. Here are the top ten profiles tips for you to remember:
Be real; be you: The best thing to do is to be yourself. Don't be fake; just write all that is real.
Don't let them know that the only thing you are looking for is money: A lot of sugar babies make the biggest mistake on their profiles by writing all the allowances that they need for their services; don't do that.
Show them you are independent: In case you are working somewhere, let them know; let them feel that you are not interested in their money and position, only.
Don't sound desperate or in need of help: You don't have to show them that you need their help.
Let them know all that you are open to give out to them: Ensure that you communicate everything pre-handedly on your profile so that the sugar daddies, who contact you, know what you have to offer.
Select a nice and decent profile picture: Don't be too exposing or loud on your profile picture; keep it simple.
Write the qualities that you genuinely have in you: Don't fake around with your qualities; mention all that you really possess in yourself.
Don't keep changing information on your profile: There are a lot of sugar babies that keep changing their profile information; don't do that. Keep it constant.
Use your real name, unless you are scared to share your true details: Your real name gives you more power to gain trust of the sugar daddies that visit your profile.
Keep the information engaging for the sugar daddies: Let the information you use have the spark and magic to keep the sugar daddies engaged.