How to Text a Potential Sugar Daddy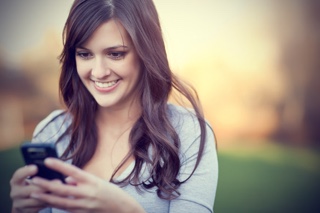 If you are willing to be a sugar baby to someone, the first thing that you need to do is create an awesome profile on a nice and trustworthy sugar daddy website. Once you do that, you have to keep patience; just like you have a lot of sugar daddies out there on different websites, they have different sugar babies dying to give them all that they look for, too. Thus, patience is something that you have to keep within yourself to get the right person, who not only supports you emotionally, but gives you financial support as well.
There are times when you like a particular sugar daddy from a specific website; now the big question is – how to approach him?
Here are the top tips for you to approach him in the most perfect manner:
Make it casual: The first message has always got to be casual, with a little bit of spice in it. Don't sound too promising, but don't be too lame either.
Keep an enticing opening: Let the opening statement of your message be seducing; you can always start with the support you have to offer out to him. "Looking for some fun?" is one of the most commonly used statements of most of the successful sugar babies.
Don't be over-giving right from the first message: You don't have to pour your heart out in the first message itself; just be simple.
Don't discuss allowance in the first message itself: Don't make him feel that you are just after his money or are just looking to fill your pockets with his expensive gifts.
Have a profile picture that entices his spirit: Add a pinch of naughtiness in your first message and he is bound to get back to you. But remember – only a pinch!
Be mysterious: The older he is, the more drawn he is towards mysterious women. Let him know you have a lot to offer, but you would choose only one to give your all.
Do not insult him in any way at all: NEVER do this with your sugar daddy or you might lose an almost cracked deal!
Don't just go on bragging about yourself: Even if you are the most gorgeous woman on the website, don't be all smug about it. Be natural and keep it real.