How To Ask a Sugar Daddy For Allowance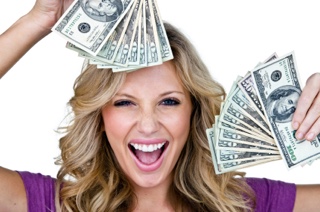 So you have already transformed yourself into a sugar baby and are quite happy with what you do because you are in a relationship with someone, who is not only matured by age, but also matured by his mind. You may be happy with what you are doing, but when you know that you are investing your time and emotions into someone, you have got to get something in return, too, right? After all, that's what sugar daddies are for!
But how to ask your sugar daddy for allowance? Here are some of the best tips that you need to use for the same:
Make a list of things that you need and find out the exact amount that you need: Before you ask for allowance from the sugar daddy you are with, you need to find out the exact amount that you want from him. Make a list of all the things that you are in need and calculate the amount.
Talk to him about your needs, if you haven't already: You have to make sure that he knows about your needs; your relationship is not a casual or ordinary one.
Ensure that you communicate about your allowances way before you transform yourself into someone's sugar daddy: The best way to ask for your allowance from your sugar daddy is by communicating openly with him; in fact, you must do it before you turn into his sugar baby. This way, you both are sure about the things that you are looking for from each other.
Just because he is ready to give you allowance does not mean that you have to squeeze everything out of him: This is something that you have to keep in mind – do not ask for a huge amount of money, just because he is ready to give it to you. Sugar daddies provide their sugar babes with emotional support as well.
Do not waste your time on someone, who doesn't agree to give you what you deserve: If your sugar daddy disrespects you, forces you for sex or does not give you what you want, find another one for yourself.
Be open to negotiate; sugar daddies love doing that: It is okay to be open to negotiation with your sugar daddy.
Find out about the services that he is expecting from you: Learn about the things that he is expecting you to do for him.